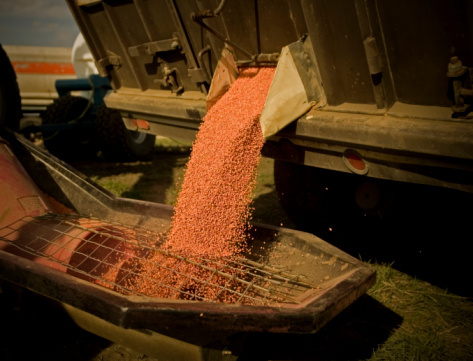 The Bashaw Seed Cleaning CO-OP is a mid-sized, farmer owned Co-operative located in Basahw Alberta. It was built in 1959 serving central Alberta farmers with high quality seed cleaning, and treating services. We were the first Seed Plant to incorperate color sorting technology to the Alberta seed cleaning business. Our dedication to improved seed quality and customer satisfaction has allowed us to build a new, modern cleaning facility to provide our customers with fast and efficient service. Our team of employees always strive to be the best at what we do.
Our in-house motto is that there will always be bigger, but none better. This customer confidence has been the key to our continued success. The Basahw Seed Cleaning Co-operative is a registered seed establishment providing seed cleaning, and seed treating services for seed growers and farmers alike.
From dealing with Ergot and diseased crops, or crops with volunteer grains within. Our Staff strives to achieve the highest quality possible for every job we perform. Our staff motto of "There is always someone bigger, but no one better" is instilled in every staff member from the day they are hired.
We look forward to meeting our next new customer and the opportunity to make that experience a lasting business relationship.